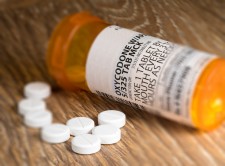 New York, New York, June 21, 2017 (Newswire.com) - Niagara County became the ninth New York State jurisdiction to take action against the sellers of opioid prescription medication when officials tapped the experienced pharmaceutical litigators at Napoli Law to take action against a yet-to-be-named drug maker.
Prompted by reports that twenty New Yorkers died in the first nine months of 2016 due to painkiller overdose, Republicans Rebecca Wydysh and Randy Bradt spearheaded the measure, which the full Niagara County Legislature adopted unanimously.
While the death figures are chilling and unacceptable, Ms. Wydysh says they only tell part of the story. The opioid addiction epidemic is also a significant financial burden for the county, in terms of emergency responder and healthcare resources. Money that is spent in this area cannot be spent elsewhere, she added.
Painkiller manufacturers bear some responsibility for these issues. Therefore, this latest action "seeks to punish negligence and malice," Ms. Wydysh declared.
Attorney Paul Napoli, whose firm already represents multiple municipalities in similar actions, will lead the legal team. He echoed the sentiments of Niagara County legislators.
"The painkiller overdose epidemic is a classic case of putting profits before people," he said. "Many opioid manufacturers were so intent on selling as much product as possible that they either turned a blind eye towards, or intentionally buried, reports that these drugs were highly addictive and potentially deadly."
"In short, we're here to tell these corporate pill pushers that the jig is up and New York is off limits to all dangerous drugs, whether or not they have prescription labels."
Mr. Napoli added that "our door is open" to other New York cities and counties who are also fed up with the overdose epidemic, and that Napoli Law has the firepower to go toe-to-toe with the big pharma lawyers.
Mr. Napoli has dedicated much of his career to mass tort litigation. He has fought on behalf of 9/11 injury victims at both the statehouse and the courthouse, and he and his team also took on the big energy companies which contaminated much of Long Island's drinking water supply with dangerously high levels of methyl tertiary butyl ether.
Mr. Napoli first gained national attention in the 1990s, for his work in the multibillion-dollar Fen-Phen class-action settlement. Following, by serving New Yorkers in the aftermath of 9/11 & Jimmy Nolan's Law. Now nationally against companies that take advantage of the American people.
ABOUT NAPOLI SHKOLNIK, PLLC:
​Napoli Shkolnik, PLLC is a New York, New York-based firm that represents injury victims in eight states. Our attorneys practice exclusively personal injury law, focusing on mass torts and other serious injury cases. We do not charge any upfront legal fees to our clients, whether they are individuals or government units.
Have questions or just want to get on board?
MEDIA CONTACT:
Paul Napoli, Of Counsel | @PaulJNapoli
​www.napolilaw.com
info@napolilaw.com
212-397-1000
Source: Napoli Shkolnik, PLLC
Share: