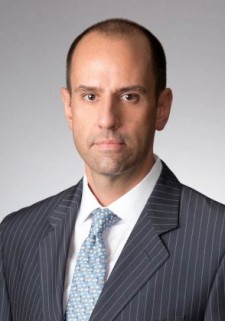 Paul B. Maslo won a preliminary victory on a case to grant Uber drivers classification as employees rather than independent contractors.
NEW YORK, N.Y., July 14, 2017 (Newswire.com) - Paul B. Maslo, an attorney with the national litigation firm Napoli Shkolnik PLLC, is representing the Plaintiffs in a class-action lawsuit under the Fair Labor Standards Act ("FLSA") against Uber regarding the employment classification of drivers. Maslo just won a significant preliminary victory for the Plaintiffs. According to a New York Times article, a federal court in North Carolina conditionally certified the nationwide FLSA collective on July 12.
Maslo noted in the article, "The ruling today is going to allow drivers across the country to band together to challenge Uber's misclassification of them. They are employees and should be getting minimum wage and overtime as required by federal law."
Maslo joined Napoli Shkolnik in 2016 and is a partner and department chair in the firm's class actions and commercial litigation department. Prior to his work at Napoli Shkolnik, he was a litigation associate at Boies, Schiller & Flexner. Maslo has extensive experience representing plaintiffs and defendants in litigation involving securities fraud, employment law, antitrust violations, complex financial products, a range of business torts and litigation, healthcare, deceptive trade practices, consumer claims, trade secrets, and the sale of art. He currently has cases pending in state and federal courts across the country.
Maslo graduated with his law degree from the University of Pennsylvania Law School while also studying finance at the Wharton School of Business. Prior to law school, he received a graduate degree in biology from Johns Hopkins. Maslo has also published in several of the country's most well-regarded law reviews and legal journals, including the University of Michigan Law Review, New York University Journal of Law & Business, University of Michigan Journal of Private Equity & Venture Capital Law, and the University of Virginia Journal of International Law, among others.
To learn more about Maslo and his extensive experience and background visit Napolilaw.com.
About Napoli Shkolnik, PLLC
Headquartered in New York City, Napoli Shkolnik PLLC has additional office locations in New Jersey, Long Island, Pennsylvania, California, Delaware, Florida, Texas, and Illinois. The law firm represents plaintiffs across the country in complex litigation, class actions, arbitration, and mediation related to a number of practice areas including employment law, commercial disputes, pharmaceutical litigation, product liability, environmental litigation, and personal injury. For more information, visit Napolilaw.com.
Media Contact:
Napoli Shkolnik, PLLC
Paul Maslo
212-397-1000
pmaslo@NapoliLaw.com
www.napolilaw.com
Source: Napoli Shkolnik, PLLC
Share: